Because my time-management skills FAIL these days, it's taken me this long to finally look at the disc of recovered photos from my cell phone. Yeah,
those pictures.
I can't possibly say thank you enough times to

killbox
for recovering these. The vast majority of what was on there was kinda crap, but the small handful of pictures that actually got taken while my daughter was in town are absolutely irreplaceable.
And because I love you, I will put them behind a cut.
Except this one, because it is my very favorite - and until the stupid card died, it was the screensaver on my phone.
The most Beyootiful Girl in the World at the State Fair.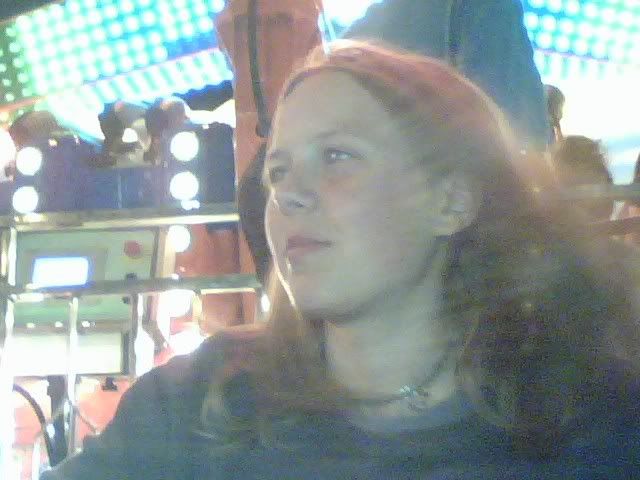 ( And the rest, behind ze cut. There's not a ton, but they are really great pictures, not just because she's gorgeous, but because she's also a spaz. I only take partial credit for that, because her dad at least USED to be a spaz, too. )
Again,

killbox
, you are hereby awarded Most Awesome Human Being points forever and ever and ever for saving these.
I'm still really, really broke right now, but I owe you so very big time!